We will make sure you enjoy the greatest possible success from your home remodeling project.
There are several factors that go into enjoying a successful home remodeling project. While any missteps along the way can create less-than-ideal results, the sure way to fail is to spend too little attention with planning. If you want to tie everything together for an exceptional result, call us at Wolfgang Interiors – Furniture, Draperies & Design. We can strategically use the very best of different design and decorating styles to create the comfortable, sophisticated, and timeless interior for your Nashville, Tennessee home that you envision.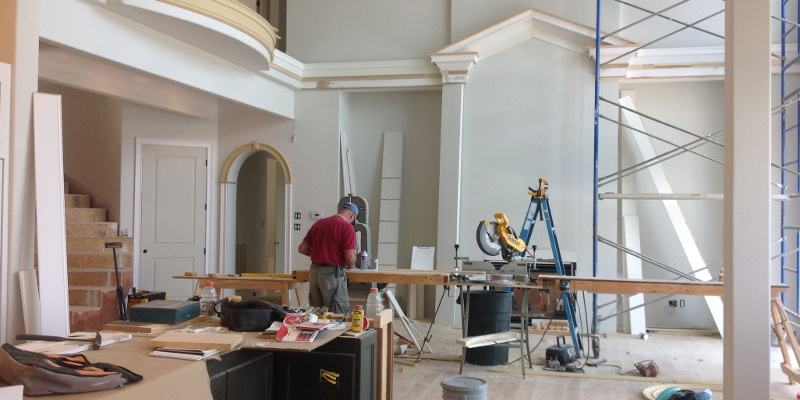 When you include us in your home remodeling project, we'll review the architectural floor plans to maximize functionality for ideal furniture space planning. We'll work with you and your contractor to specify wall colors, flooring, cabinet colors, kitchen and bathroom styles, lighting selection, and more. We go right through the finishing touches, including bedding, paintings, florals, window coverings, and other home décor so that your completed project delivers the enhancement to your lifestyle that you deserve.
We have a passion for creating beautiful spaces.
Book a consultation today!
Make sure your interior designer knows their stuff!
We can help you create a comfortable, sophisticated, and timeless interior.
A first-class organization!
"Wolfgang Interiors is a first-class organization! Wolfgang and Diane "Fabulous" Dalton are very creative, exceeding the customer's expectations in every aspect of the business. Great personalities with excellent workmanship. Thank you so much for everything you have done for us."
★★★★★ Russ Y.
Contact us for a consultation:
Whether you are planning a home remodeling project for one room or up to your entire home, count on our more than 20 years of experience to tie everything together for optimal results. We are passionate about enhancing your lifestyle with surroundings that achieve your objectives. Our owner and principal designer, Wolfgang H. Schaber, hosted the design show, "Kitchen Accomplished" and has been featured on numerous HGTV programs, including winning the Designer's Challenge. We are confident we can create the same success for your home remodeling project. Call today to schedule a consultation to learn more about our services.
---
At Wolfgang Interiors – Furniture, Draperies & Design, we assist with home remodeling projects in Knoxville, Farragut, Lenoir City, Belle Meade, Franklin, Brentwood, Nashville, and Loudon County, Tennessee.
Similar Services We Offer: