With the right interior design, your space can be attractive and functional for your needs.
The way that the interior of your home feels is incredibly important! When you have a well-designed interior, most people can feel the difference in comfort immediately. Interior design isn't just a way to make sure that the colors go together, but it is a way to help you feel comfortable while also keeping your space functional for your needs. A good interior design takes the style and personal features of the client into account when creating the design and gives them something personalized that they love! If you are looking for a great interior design for your Knoxville, Tennessee home, you need us here at Wolfgang Interiors – Furniture, Draperies & Design.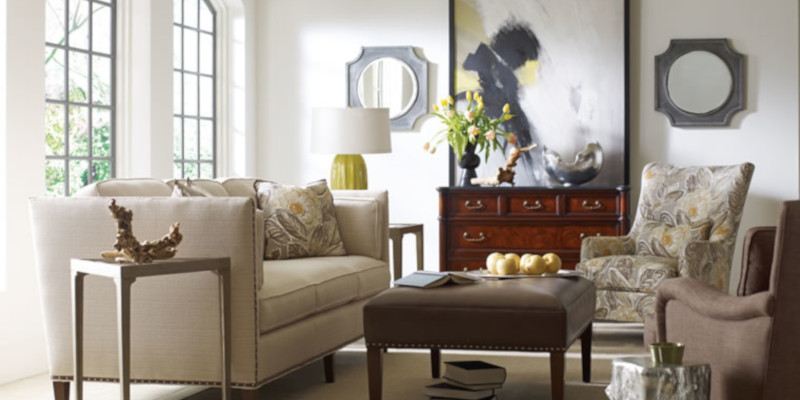 Since 1999, our team has been helping people get the right interior design for their space. We don't simply focus on colors or materials, but also how you function within a space when we are looking at interior design. If you have a problem with clutter or need certain adjustments to your home to match your lifestyle, we can create an interior design that will function for you and look great doing it.
Comfortable, Sophisticated and Timeless Interior Design is Our Specialty
Are you ready to make some changes to your space? Request a consultation to learn how we can help.
Choosing the Right Interior Designer is Important. Look for These Attributes.
Look at Some of the Beautiful Rooms We Have Designed
Custom, gorgeous and exactly what I was looking for!
"My family and I have worked with Wolfgang for years on our draperies, pillows, and interior design needs. He also helps many of my real estate clients. He most recently helped me with all new living room and master bedroom drapes that are custom, gorgeous, and exactly what I was looking for! He has a special gift of design in ALL THINGS! His store is also perfect for gifts (I bought a great wedding present there — a wooden swing!) or if you want to treat yourself! Thanks, Wolfgang, for keeping my house chic and beautiful all these years."
★★★★★ Sara P.
Are you ready to make some changes to your space? Request a consultation to learn how we can help.
Our interior design services can help you with all kinds of interior design projects, from picking out the drapes and the wall colors that will look best in your home to services you may not have thought of, such as seasonal holiday decorating. We would love to help you feel comfortable and at ease inside your home, so please contact us today and let us show you the difference that good interior design makes.
---
Interior Design in Farragut, TN
Interior Design in Lenoir City, TN
Similar Services We Offer: