We can help you create a comfortable, sophisticated, and timeless interior.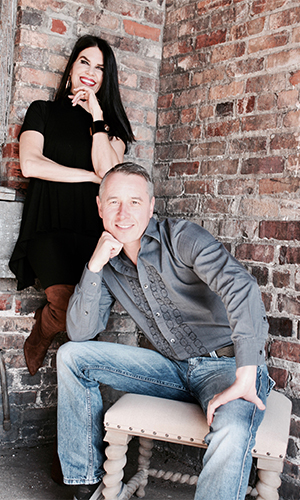 At Wolfgang Interiors – Furniture, Draperies & Design, we are a full-service interior design firm committed to offering our clients the best in interior design consultation, pre-construction consultation, renovation and remodeling planning, fine furnishings, accessories, custom window treatments, bedding, lighting, and gifts. We strategically use the very best of different design and decorating styles to create a comfortable, sophisticated, and timeless interior. At Wolfgang Interiors, we have a passion for creating beautiful spaces, and we strongly believe that great designs enhance everyone's daily lifestyle.
How we serve our clients in the Knoxville, Farragut, Oak Ridge, Maryville, Sevierville, Kingston, Crossville, Loudon, Morristown, and Townsend area:
Interior design consultation for pre-construction planning and new construction or remodeling projects (including specification of cabinetry, tile, exterior finishes, flooring, wall colors, lighting fixtures, furniture placement, etc.)
Furniture and accessory selection and placement
Custom window coverings, draperies, and bedding made in our in-house drapery workroom. We measure, design, fabricate, and install all of our custom window treatments and bedding ourselves, so there is an assurance of quality in the end product. This will cut out the middleman and keep the cost down.
Decorating homes and businesses for the Holiday season, including Christmas trees and mantle and staircase decorations.
Help with wallpaper, wall covering selections, rug, and carpet selections.
Unique gifts with customization options
Fine art
Original oils
Unique gift wrapping
Personalized Interior Design Services
Wolfgang H. Schaber
[email protected]
Wolfgang H. Schaber is the owner and principal designer of Wolfgang Interiors. Born and raised in Innsbruck, Austria, his designs reflect a European flair and sophistication. He hosted the Food Network kitchen design show "Kitchen Accomplished" and has been featured on numerous HGTV programs. He also won Designer's Challenge on HGTV. Wolfgang is a nationally recognized industry professional.
He is involved in numerous show homes, which all benefit a good cause like the Knoxville Symphony Orchestra or Alzheimer's Tennessee. He has also had work featured in Milieu Magazine for décor with custom window treatments and bedding at Blackberry Farm in Walland, Tennessee.
Wolfgang's expertise is in assisting clients with new construction and remodeling projects from taking architectural drawings to implementation of all interior finishes, furniture, etc. He is also hands-on in our custom work room to assure the highest of quality for our customers.
Diane Dalton
[email protected]
Diane Dalton is a graduate of Liberty University in Virginia and has been designing interior spaces for clients for over 15 years. Her expertise is in furniture selection and placement, custom window treatments, and bedding. Her passion for fabrics led her to designing and sewing clothing, pillows, window treatments, and bedding for 30 years. Diane has many years of experience in remodeling investment properties, and her work has been featured on HGTV, on DYI, in the Parade of Homes and in show houses. She is also a certified custom closet designer with a sharp eye for space planning, custom cabinetry selection, and placement.