Don't settle for ill-fitting or drab when you can have custom window treatments that fit perfectly and look great.
There are two main concerns about off-the-shelf window treatments: finding the right size for your windows and getting something that matches your décor and provides the functionality you are looking for. You won't have those challenges when you turn to us at Wolfgang Interiors – Furniture, Draperies & Design, as we offer custom window treatments that will achieve exactly what you have in mind.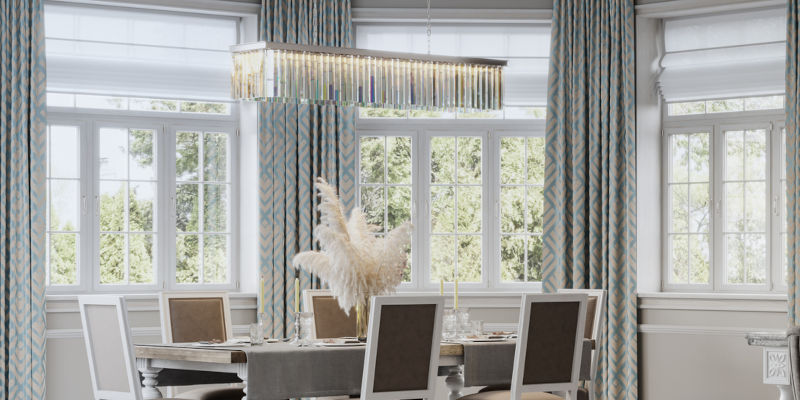 With custom window treatments, you aren't limited to a particular fabric that doesn't match anything else you have. You'll have access to countless fabric choices and be able to obtain extra material for throw pillows and other décor accents so your room looks stunning. While it might seem like custom window treatments could be beyond your budget, with our in-house materials, we can create what you need at a more affordable rate than you might expect.
If you have an unusual window that has been a challenge to find a window treatment for, you won't have to worry because we can make custom window treatments that fit any size or shape of window, including arches and large picture windows. Our design expertise will also be invaluable so that your new window treatments fit with your décor. We'll also keep in mind any functionality preferences you have, such as increased privacy, need for total sunlight blocking, or concern about energy efficiency.
If you would like to know more about our custom window treatments for your Knoxville, Tennessee home or business, don't hesitate to reach out to us.
---
At Wolfgang Interiors – Furniture, Draperies & Design, we help people choose the best custom window treatments in Knoxville, Farragut, Lenoir City, Belle Meade, Franklin, Brentwood, Nashville, and Loudon County, Tennessee.