Painting the walls of your home can be quite the daunting task. It's a big commitment to choose just the right wall color because your decision will be front and center for everyone to see. It's important to get it right. Here are three things to avoid when choosing your wall color selection, so you can get the color right the first time.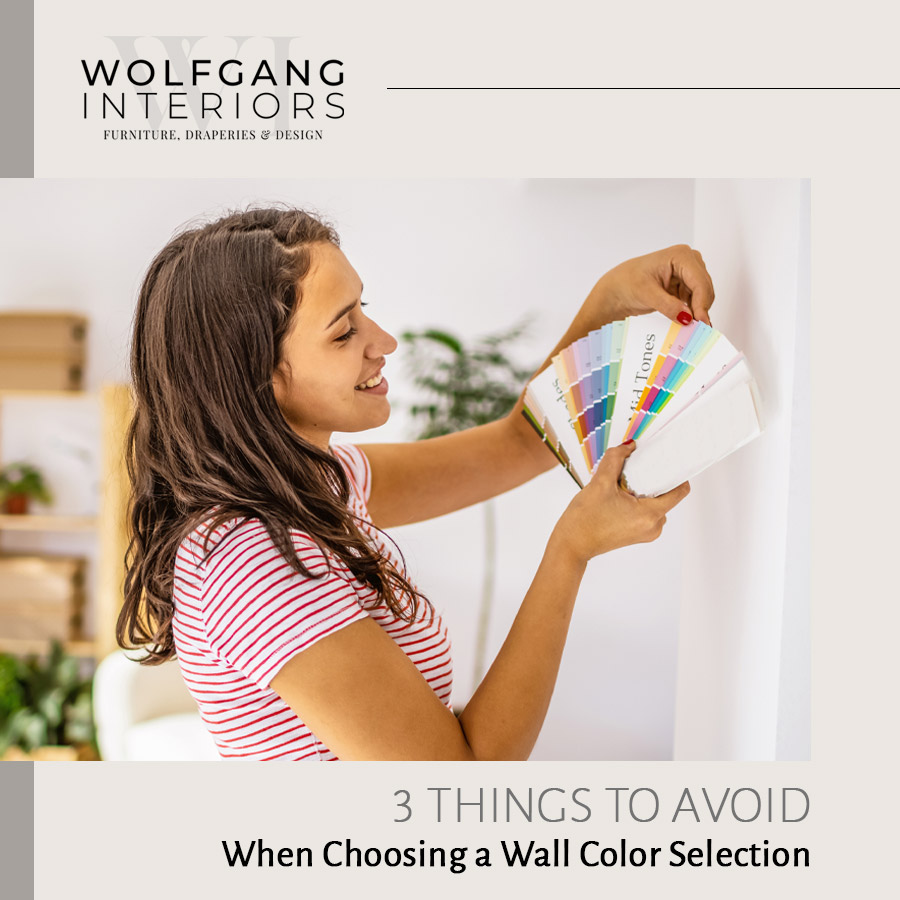 Dark colors: Unless the space you are planning for your wall color selection has multiple windows for lots of natural lighting, it's often best to avoid the darker colors. Dark, deep, and warm colors like black, deep purple, burgundy, or brown, tend to overwhelm a room and can make it feel smaller. However, using these darker, deeper colors for your wall color selection can work well for an accent color for the room.
Committing to a color before you test it: When it comes to wall color selection, it's easy to get too excited and jump right into painting the walls before testing the color first. Such an early commitment to the color could lead to disappointment when you're done painting. Instead, it may be better to test out the color first. Try painting a test patch across from a window first to see how you like the color with your lighting situation and with the rest of the room. If you like it, keep going, and if not, you can easily paint over it with a better color.
Ignoring the undertones: No matter your wall color selection, you can be sure that it will have undertones that can come out with different lighting or when paired with different colors in the room. You'll want to be sure that these undertones work with your color scheme for the room before you jump into painting the whole room. One way to check the undertones of the color is by paying attention to the shades on the color sample strip. Most often, the top color will be the main color you will see, but the bottom color will be the main undertones. If you don't like the bottom color, you may want to choose something different for your wall color selection.
Choosing a color for any of the walls in your home can be intimidating. If you're still not comfortable with taking the lead in your wall color selection, you can rely on our interior designers for a consultation. Just give us a call today.