Our custom window coverings offer solutions to tricky design or window sizing issues.
Window coverings are such an important element in your space. They need to be both useful and attractive while also being able to hold up to everyday uses. If you have an oddly-shaped window, a specific need or limitation or if you just want something that doesn't seem to exist in stock options, then we here at Wolfgang Interiors – Furniture, Draperies & Design want to help you find the window coverings you are seeking.
For your custom window coverings, we can help you with all sorts of different types and styles. We make custom window coverings in styles such as curtains, drapes, valances, roman shades and even shutters. Because of our variety of materials as well as various types of custom window coverings, we can help you find the right materials and get you the size that you need for your custom window coverings. Additionally, because our custom window coverings are made from our own in-house materials, we are able to get you quality custom window coverings made professionally for a more affordable rate.
If your expectations are high, look no further.
"My husband and I are tough customers. We expect precise details, good value and outstanding customer service. With Wolfgang Interiors - Furniture, Draperies & Design, our expectations were exceeded. Wolfgang designed and fabricated all the draperies in our new home. They are unique, functional and beautiful. If your expectations are high, look no further than Wolfgang. He will not disappoint! Thank you, Wolfgang."
★★★★★ Carolynn J.
Contact Us Today to Book a Consultation Appointment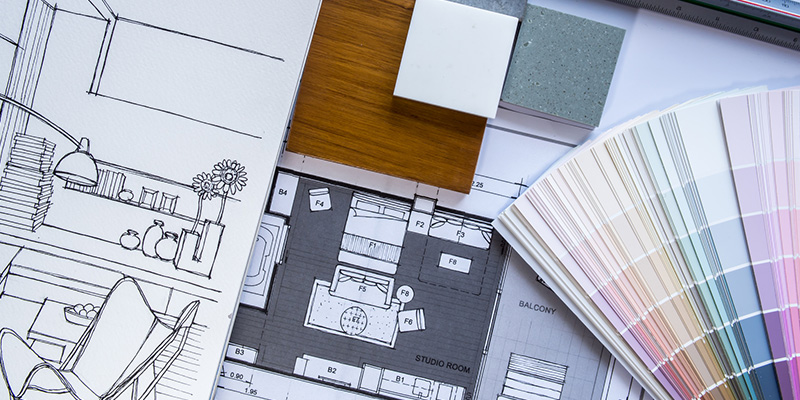 Interior Design & Decorating
We believe the right environment enhances your life, and we'll help you achieve it.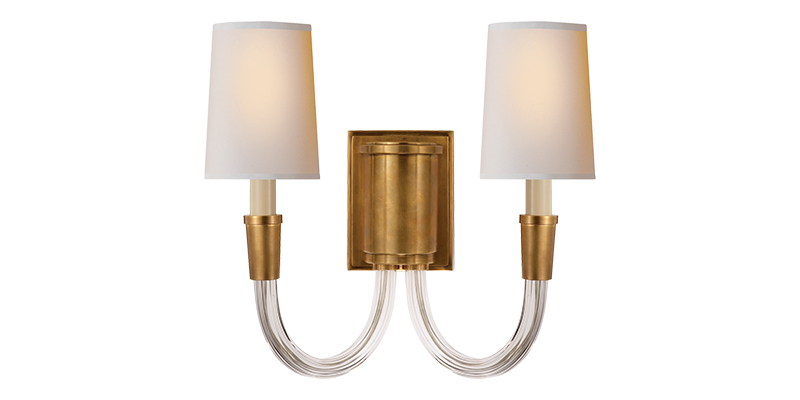 Lighting
We create the right lighting for aesthetic appearance and the task at hand.
Fine Furniture
We offer a wide selection of fine furniture to add beauty and functionality to your home.
Contact Us Today to Book a Consultation Appointment
We are a Full-service Interior Design Firm Dedicated to Offering Our Clients the Best in Interior Design Services.
Here at Wolfgang Interiors, we love helping our clients get the exact style and function they are looking for in their space with custom window coverings. If you are looking for something special for your Nashville, Tennessee home or business space, please give us a call today about custom window coverings and our other design treatments available to you. We look forward to hearing from you soon!
---
At Wolfgang Interiors – Furniture, Draperies & Design, we help people choose the best custom window coverings in Knoxville, Farragut, Lenoir City, Belle Meade, Franklin, Brentwood, Nashville, and Loudon County, Tennessee.
Why choose Wolfgang Interiors
Furniture, Draperies & Design? We are a full-service interior design firm committed to offering our clients the best in interior design consultation, pre-construction consultation, renovation and remodeling planning, fine furnishings, accessories, custom window treatments, bedding, lighting, and gifts. We strategically use the very best of different design and decorating styles to create a comfortable, sophisticated, and timeless interior.
Look what some of our customers have said about our custom work with furnishings and window coverings.
Our bathroom was a little small, dated, and we had a dressing room adjacent to it that could be utilized better. We had a tough time coming up with a layout that made sense with this area. Wolfgang worked with us and came up with a design that we love. He did a great job understanding what we wanted and helping us find the right materials to achieve our dream bathroom.
Bill Farley
21:54 10 Oct 23
I wanted to finish out our seating area with a window treatment. Loved his suggestions. Awesome professionalism and responsiveness.
Michelle Farley
19:31 09 Oct 23
Wolfgang is amazing!! We worked with him for over a year as we remodeled our entire home. He gets to know you personally, so his designs are more than just color and pattern; they are a true reflection of his client. Wolfgang also made exquisite bedding, pillows, curtains, and all types of window coverings throughout our home. We also have beautiful art work that he selected for us and incorporated into his design. Wolfgang will be decorating our home for Christmas, and I am so excited to partner with him as we "deck the halls."
Wolfgang is an amazingly talented individual and a truly extraordinary person. We first worked with him on a small project in Knoxville. And then, when our Brentwood (Nashville) home burned in May 2023, we called him - and LITERALLY, he dropped everything and came to our side. Throughout the past year, he walked with us through a devastatingly challenging and difficult process as we salvaged and rebuilt our home. As he did so, he took every step with care, kindness, and compassion first and always - never did it seem that this was about a "deal" or "transaction", rather, he treated us as family. The end result is that our home is done now and it's exquisite - elegant yet comfortable and welcoming, while bright, warm, and reflective of our family. Wolfgang will ALWAYS be welcome in our home and have a place at our table. You may choose to do business with others, but choose Wolfgang and he will do LIFE with you, taking time to understand your needs and guiding you to an outcome that you can enjoy and be proud of.
Tedrick "Carbon" J
21:05 28 Sep 23
We used Wolfgang this year to decorate our home for Christmas. Using our existing decorations and adding some new products into the mix, I was very pleased with their ability to grasp my design element and incorporate everything so beautifully. We loved working with their team!
Kristina Lusby
00:21 06 Dec 22
Wolfgang is an absolute pleasure to work with. He helped us pick out furniture for our new home when the house was only framed. He had no trouble picking up on our vision and making it better than we could have dreamed. This is just the first layer and we look forward to him adding the finishing touches of window treatments and artwork.
Heather Risany
20:38 13 Oct 22
What a pleasure it was to work with Wolfgang…Amazing work, great ideas, amazing service, fantastic listener as to what you want while adding his perfect suggestions.Love my drapes and artwork, would highly recommend him to anyone.Oh and please visit his shop for great furniture and gifts…..Even while I was having an "identity crisis" (inside joke) Wolfgang is a dream to work with.Thank you for updating our home❤️Shiree and Harry
Shiree Empting
00:33 06 Jul 22
Pics do NOT do these custom drapes from Wolfgang Interiors justice but they are GORGEOUS!! Rug is also from Wolfgang Interiors. SO MANY beautiful things for the home there. People are so great to work with too! Diane, the designer is super helpful and both Diane and Wolfgang came out to personally install them and make sure they were perfect!! I highly recommend them for any interior design!
Cindy Coats
21:49 23 Mar 22
Wolfgang is a phenomenal partner to work with - whether it's creating gorgeous custom window treatments or finding the perfect chairs to complement my living room, he has been instrumental in helping me turn my house into the perfect home. Wolfgang is incredibly attentive and truly understands my personal style. I can't wait to work with him again!
Cary Hammond
02:39 07 Mar 22
Wolfgang was a pleasure to work with! Together we selected fabrics and trim for our draperies. He was patient as we ordered several rounds of samples to get exactly what I had envisioned. He sketched the design and took great measurements. Installation went smoothly and we are thrilled with the end result!
Amelia Daniels
17:55 10 Feb 22
Wolfgang was amazing, he made great selections to make such big changes to the look of my house. The quality of all products and work are excellent. We enjoyed working with him and would highly recommend his services.
Bob Kendrick
14:46 04 Jan 22
Thank you so much Wolfgang for the outstanding work on our new window treatments! We so much appreciate your professionalism, your experience, your great advice, and the quality construction and materials that all added up to a great new look for our home! 10/10 recommend!
Bonnie Selker
12:44 02 Nov 21
Wolfgang consulted and designed our draperies for our new home! Not only are they beautiful and well made, but it was a pleasure to work with him (as a human being). Wolfgang knows his stuff. He is not afraid to tell you something will work or not. He listened to our needs and also understood the balance between a couple's desire for new, updated and also something that can last for years (when they don't like change). He never took a side and found a way to make both of us so happy. His work is meticulous, high quality and will cross years of trends! Very sophisticated. He is also great fun to work with - super personality!The last comment I will make is how close he stayed to us during material shortages, delays etc. I know it was frustrating for him to be waiting on materials from Europe etc but I never felt he was giving us the "run around". He made the best out of the situation and we couldn't be more happy!
Jennifer Greene
21:53 03 Sep 21
We remodeled our master bath last year and Wolfgang helped with our product selections and color scheme. The project was completed in a timely manner and looks AMAZING!We have also used him to do our annual Christmas decorating. It is so nice to have Wolfgang and Diane do ALL the work and we just sit back and enjoy the beauty and the true meaning of Christmas.
Andrea Disney
15:02 23 Jun 21
Wolfgang is very professional and knowledgeable! He helped pick colors and countertop for my bathroom, my bedroom, and also picked colors and furniture for my living room. I am very pleased with his services and will be using him again in the future!
Wolfgang has done an incredible job in our home with our draperies, our front entry decorations, and our Christmas decorations. Highly recommend his business!
Staci Stalcup
21:22 28 May 21
Having been an interior designer in Chicago and now needing to redecorate my master bedroom here in Knoxville, I looked for a high quality drapery workroom. I found Wolfgang Interiors! Not only was I able to get the quality drapery services I was seeking, but I found a well qualified interior design in Wolfgang who was a joy to work with. When I need future design and drapery assistance I will give him a call again. Thanks Wolfgang!
S.E. Seavey
19:08 03 Feb 21
Window treatments with Wolfgang , what a wonderful experience. We really love our new drapes and rods. Wolfgang was professional, personable and delivered a quality product.
Pat Grecco
19:32 09 Nov 20
We purchased our mid-90's home two years ago, and Wolfgang Interiors transformed it in ways I never imagined. I struggled locating the perfect drapes to make our home complete & Wolfgang not only only designed but fabricated drapes to give our home the final touches it needed. Wolfgang did an excellent job communicating with me & taking my personal preferences into consideration before suggesting something beautiful and timeless. From the beginning, Wolfgang was a pleasure to work, and he has exquisite taste. I look forward to having him back in my home for our next project!
Emily Williamson
02:20 05 Nov 20
Beautiful shop! The people are very kind and helpful.
Joy Morris
20:41 19 Aug 20
My husband and I are tough customers. We expect precise details, good value and outstanding customer service. With Wolfgang Interiors our expectations were exceeded. Wolfgang designed and fabricated all the draperies in our new home. They are unique, functional and beautiful. If your expectations are high, look no further than Wolfgang. He will not disappoint! Thank you Wolfgang.
Carolynn Johnson
13:39 04 Aug 20
We had two sets of draperies made by Wolfgang. He has a great selection of fabrics and completed the project very quickly. The finished product looks great and we can highly recommend Wolfgang. When we have more projects we will certainly use him.
Walter Carey
12:52 05 Jul 20
Wolfgang is the consummate professional. Service is beyond exceptional—and what a warm and engaging personality. Highly recommend.
Beth Fellhoelter
15:04 04 Jul 20
Wolfgang is great to work with, we got custom drapes for 20 foot windows and some difficult windows in our master bedroom. Both projects turned out beautiful. Pictures don't do them justice. I would definitely recommend Wolfgang and his services.
Sundi Wright
19:26 29 May 20
I am completely pleased with working with Wolfgang! The completed project is exactly what I wanted and his handiwork and help with selection of fabric was really appreciated! I do recommend his services to anyone.
Julie Natale
13:29 16 May 20
Relocating and building a new home, I learned about Wolfgang through a new neighbor. Stepping into his beautiful shop and chatting about a million scattered ideas, he was immediately able to focus my direction. He was spot on in helping me fine-tune my paint colors. Since then we have worked to complete window treatments—both shades and custom draperies. He is professional, thoughtful in listening to my vision, and proposing creative ideas, finding just the right fabrics. Now that we are in our home, I look forward to continuing to work with him to build on what he has started. Thank you, Wolfgang, for your personable presence and keen eye.
Wolfgang and Diane always do an incredible job for my family and my company. We are always very happy and completely satisfied with the work in the fairness of the pricing.
Wolfgang has a great eye, and he knows how to put things together in an unusual way. I love everything he's done for me.
William Powell
16:12 12 Sep 19
We recently completed construction of our new custom home for which we consulted with Wolfgang Interiors to help us make the right decisions. Wolfgang's knowledge, ideas, style and vision was invaluable and we couldn't have created this stunning home and look without him and his team. We absolutely love the furniture and drapery selections and how colors flow from room to room. Lighting was also very important to us and we are beyond happy with all the choices. We highly recommend Wolfgang Interiors!
Melanie S.
01:22 10 Sep 19
Wolfgang Interiors is a first-class organization! Wolfgang and Diane "Fabulous" Dalton are very creative, exceeding the customer's expectations in every aspect of the business. Great personalities with excellent workmanship. Thank you so much for everything you have done for us.
Russ Youngs
13:37 05 Sep 19
Everyday I wake up to a beautiful piece of artwork I selected at their showroom in my bedroom. It brings joy to my space. Also, the custom couch they helped me select and order is unique, me and fits my style perfectly. They helped me select some pieces that fit me but also are timeless and in trend.
Paul Dalton
13:19 27 Aug 19
Working with Wolfgang on my home decorating projects is always a pleasure. His extensive inventory of fabrics gaurantees a perfect match for adding interest to existing furnishings. Wolfgang is a master creating beautifully made draperies, shams, pillows, etc. all excellent quality.
Kathleen O'Hara
22:08 21 Mar 19
My family and I have worked with Wolfgang for years on our draperies, pillows, and interior design needs. He also helps many of my real estate clients. He most recently helped me with all new living room and master bedroom drapes that are custom, gorgeous, and exactly what I was looking for! He has a special gift of design in ALL THINGS! His store also perfect for gifts (I bought a great wedding present there -- a wooden swing!) or if you want to treat yourself! Thanks, Wolfgang, for keeping my house chic and beautiful all these years.
Sara Price
13:43 20 Mar 19
I absolutely enjoy unique pieces for decorationsI love the fact that Wolfgang has a keen eye for pieces that I do not find in chain stores. Thr quality is great and items are unique.However, what is perhaps the most important to me is the level of customer care. He is a solid professional. However, the care and love that he pours into every interaction, and his clear desire to make the customer excited is palpable. I have so much fun when I work with Wolfgang. We brainstorm, he always seems to be able to pull out something to meet the desire, or he has a book that he references for a special order. What ever it is, he goes out of his way to help or suggest alternate optionsThis is by far my favorite store and for house decor. For me, it's worth coming all the way from Atlanta to browse and purchase my special pieces from Wolfgang. I hope he continues to be successful and is around the Tennessee area for a very long time.
Shelley Lawrence
12:47 18 Mar 19
Wolfgang is my go-to for any and all custom made draperies, bedding, pillows, cushions, canopies and etc. His knowledge is invaluable when it comes to dressing windows, beds and a room. A joy to work with, and I can always expect a high level of quality from everything he makes.
Lita Belcher
22:55 27 Dec 18
We have worked with Wolfgang to decorate two homes - one new and one older home. He transformed both homes beautifully. Our current home is now warm and inviting. I love the decor he chooses from furniture to light fixtures to rugs! He recently helped us with exterior paint colors which are perfect. He's fun to work with and a very talented interior designer. I highly recommend Wolfgang for interior and exterior design.
I am so thankful for the day I stopped by Wolfgang Interiors in search of some items to finish off a small project. Wolfgang is an absolute delight to work with. He is the consummate professional; innovative and extremely knowledgeable in his profession.His whole approach, funny, engaging and warm, really helped take the angst out of the interior design process. Wolfgang truly strives to meet the needs of his clients regardless of their budget and delivers the best quality possible given the client's constraints. Wolfgang really takes the time to listen to determine your taste and style before initiating the design process. At no time did I feel I was being guided towards purchasing something that I didn't truly love.It was a long process decorating our home, due mainly to the fact that we do not reside in TN full time. Wolfgang was fantastic about sending updates and photos as the project was completed in our absence. My only regret is that we found Wolfgang late in the process. I can only imagine how our home would have looked had he overseen the entire design project. I look forward to working with Wolfgang in finding those last few finishing touches. And can't wait to find an excuse for some large scale redecoration in the future!
Deb Hassell
23:53 26 Feb 18
Recently I have had the pleasure of working with Diane Dalton of Wolfgang Interiors on several projects in our home. Some of these projects include picking select accessory pieces of furniture along with selecting fabrics for and the reupholstering of a few chairs and a sofa. Plus, she has worked with me and continues to work with me on selecting the fabrics and designing the window treatments and the coordinating decorative pillows for several rooms of our home. Beyond the actual design work Diane together with Wolfgang oversaw and or completed the actual making of the window treatments and their installation.From creation to installation - reupholstering to delivery- 'Wolfgang Interiors' has done a wonderful job. I can say I am very happy with my selections and with the quality of their work. I can offer too that it hasn't been their easiest job but they rose to my expectations. They have had to find furniture pieces, fabrics and designs that worked in rooms that already had other furnishings and rugs. They have had to coordinate with existing upholstery and color palettes. Diane continued to persevere in showing me fabric after fabric until we found the combinations that would look just right. It was a real credit to her that she worked with me on the designs until she understood the look I was hoping to achieve and the "feeling" I wanted for my home.I will continue the work with Wolfgang Interiors in the future and feel very confident that I can recommend them to others who may be looking for decorating help. Thank you.
Sheryl Thomson
22:01 22 May 17
John Barnes
19:48 11 Mar 17
Professional, efficient, and a joy to work with -Wolfgang- I was initially nervous about working with a designer because a) I had a budget and b) I had my own ideas and opinions about what I wanted. Many designers blow the budget and force you into styles that don't fit your personality. -Not Wolfgang- He understands my style and comes up with a design that is appealing to both of us and is "uniquely ours." Wolfgang makes sure the design is as beautiful as it is functional. Throughout the stages of building my house, Wolfgang has made a somewhat stressful experience enjoyable. He is patient, always willing to go the extra mile, and works so hard to always accommodate a busy mom's schedule. Furthermore, I make a point to visit Wolfgang's Interiors and Gifts several times a month. Wolfgang has a fabulous place with an oasis of unique gifts, furniture, lighting, custom draperies, and bedding. Overall, I highly recommend Wolfgang. He always surpasses my expectations in every project.
Heather Dreiser
00:01 20 Aug 16
Wolfgang is a great person, a pleasure to work with, and a true professional. I knew when we first met that not only was he was going to be able to help me create a home environment that truly reflects us and our lifestyle, but that it was going to be fun to work together. Whether your project is small and you want some help tweaking a room in your home or you want to design a whole house, Wolfgang treats every client the same. His attention to detail is excellent and he really listens to his clients. The end result is that you get a home that you love and is truly a reflection of your wishes and you have gained a friend in the process!
I've worked with Wolfgang on 5 different houses since I moved to Knoxville 18 years ago. He is a very talented designer. He always takes my [evolving] taste and budget into consideration and comes up with such creative ideas. His custom draperies and bedding are truly works of art. Highly recommend!
Kelly Fletcher
23:16 11 Jan 16
Wolfgang was the best investment I ever made. Renovating a kitchen is very expensive, so I wanted to be sure I was making the right decisions/choices. Wolfgang made me feel like I was his only client and respected my decorating style. I would love to work with him again on future home decorating projects. He is knowledgeable and fun to work with.
I always love the holiday specialty gifts. Wolfgang has worked on many projects from bathroom, kitchen and whole house design. He takes the time to listen which is rare in today's world. Wolfgang and his staff are very accommodating and makes great choices to improve my home and most recently my business.
Wolfgang is a great interior designer on so many levels. He has a fabulous sense of taste and I trust him to pick out pieces for my home when I haven't a clue what to choose. He also considers my personal preferences and works to accommodate what works best for me and my family. He has made several draperies, roman shades and pillows for many rooms in our home and they are of the highest craftsmanship. He is always on time for appointments, very pleasant to work with and always has a smile on his face. His store is full of high quality lovely pieces that are very reasonably priced. Can't say enough good things! Wolfgang is doing his part to make this world a more beautiful place, one home at a time!
Tim McIlrath
23:28 07 Jul 15
We recently remodeled our entire house. We employed Wolfgang to help us. It was the smartest thing we could have done. We consulted him on every phase of the construction. His services proved to be invaluable. From light fixtures to paint colors and everything in between he helped us make great decisions. We highly recommend him to anyone needing help on construction or design.I must say our house is a SHOWPLACE because of him.
Contact Us Today to Book a Consultation Appointment
Get a Glimpse of Some of Our Window Treatment Work
Helpful Questions for Finding the Right Interior Designer for Your Needs
Similar Services We Offer: