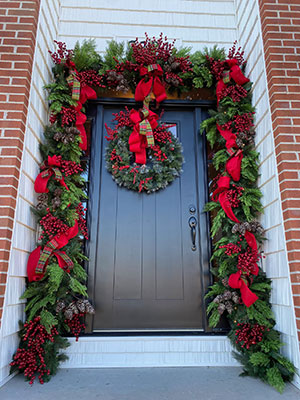 At Wolfgang Interiors – Furniture, Draperies & Design, we believe nothing creates a festive holiday mood better than some festive holiday decorations. Decorating your home for seasonal holidays is a great way to enhance your celebrations, but it does take some work to choose decorations and put them up. Fortunately, our team offers experts seasonal holiday decorating services to help you get your home ready for the holidays and other special occasions. In this article, we'll go over a few reasons why we encourage you to use our seasonal holiday decorating services.
To Get Into the Holiday Spirit – As we mentioned above, holiday decorations are a great way to set the mood and get into the spirit of the season. Our team doesn't want you to miss out on that holiday feeling just because you can't find the time or energy to decorate your home yourself, so we are happy to do it for you.
To Save Time – Another reason to use our seasonal holiday decorating services is to save yourself some time. Things often get busy around the holidays, and it can be hard to find the time to decorate your home in between everything else you have to worry about. Our team will take care of the decoration process, so you can focus on other things, such as cooking holiday meals, shopping for gifts, or spending time with your loved ones.
To Save Space – A third advantage of using professional holiday decorating services is the way it can save you space. When you use our services instead of decorating your home yourself, we'll bring all the décor with us, and we'll take it away with us again when the season is over. That way, you won't have to use as much space to store your holiday décor during the off season.
While it may be summer now and holiday decorating is far from your mind, it's never too early to add yourself to our schedule—contact us today to secure your spot on our holiday decorating list for this year!